The First Staff Skills Competition in Weston
"Promoting Step, Showing Elegance" The First Staff Skills Competition in Weston
In order to stimulate employees' learning intention, improve their theoretical level and operation skills, form a good atmosphere of "learning technology, practicing skills, being an expert and making contributions" in the company, and at the same time to create a strong corporate culture atmosphere and lay a good foundation for various work in the second half of 2019, Weston Wuxi co., ltd. held the "2019 first employee skills competition".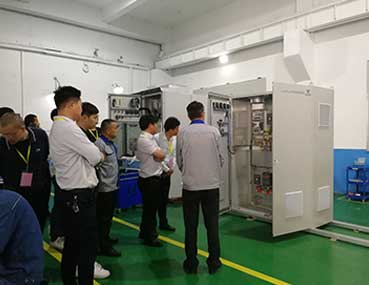 This tournament is divided into GGD low voltage cabinet primary line production and secondary line connection. The wiring group is responsible for the secondary wiring, and their practical test is the wiring of the instrument control board. The contestants should not only finish the operation in the shortest possible time, but also ensure the beauty of the works. The contestants should also keep a close eye on their opponents while finishing their own works. One by one, they will not give way to the other. The judges will carefully watch the wiring and appearance of the contestants. After all the works are finished, they will score and evaluate one by one. Finally, Yan Jianping of the secondary line won the first place in this group through comprehensive score calculation.
At the same time, the primary line in charge of the electrical group is also going on tensely. The test question for the electrical group is that the contestant completes the fixing of the knife switch and the fabrication and installation of the copper bar for the incoming and outgoing lines within the specified time. Players should choose their own knife switches and bronze medals that meet the requirements. The bronze medal shall be selected to meet the rated current, and sufficient safe distance shall also be ensured during installation. The installation of knife switch shall consider the convenience and beauty of outgoing line. It sounds simple, but it actually tests the selection and installation of the knife switch and bronze medal, as well as the safety considerations and time control of the contestants. No one dares to be careless. After the completion of the work, the contestants will check to make sure that the work is perfect before handing in the paper. After the completion of the contestants' work, the staff will uniformly number the work and submit it to the judges for scoring. The judges will watch carefully and comment on the work at any time. Finally, the first-time Zhu Jie won the first place in this group.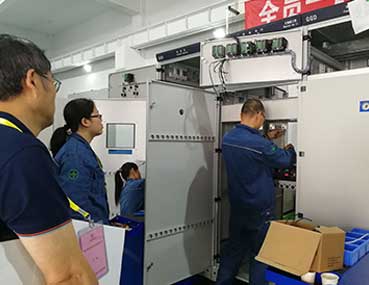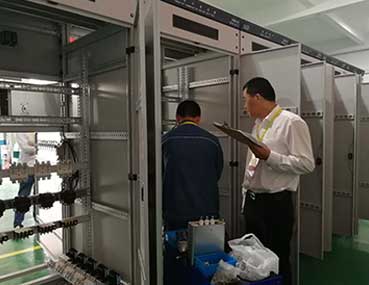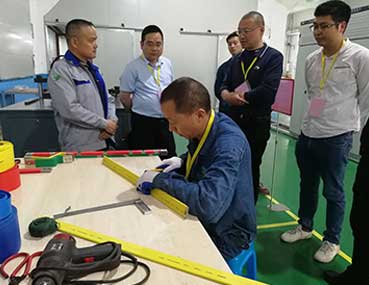 The purpose of this skill contest is to learn from each other, help each other and learn from each other's strong points to make up for their deficiencies, so that the players can form a good competition style of learning skills, comparing skills and developing together.